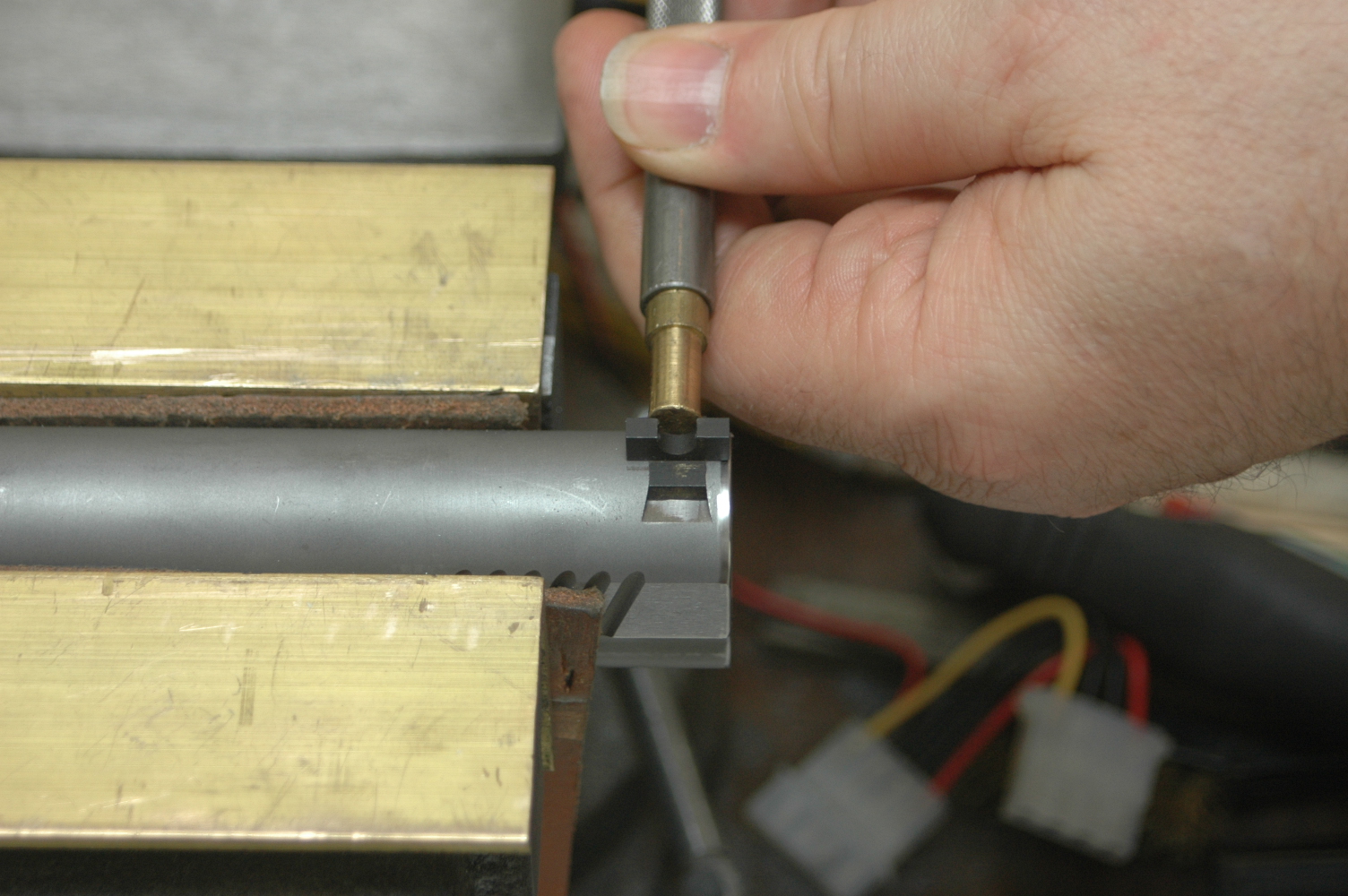 Welcome to the Kitchen Table Gunsmith.

Ok, I know, "Kitchen Table Gunsmith" is a negative term used for a person who tinkers with a gun and makes major mistakes. However, the amateur home hobby gunsmith can successfully work on guns even if the only workplace available is a kitchen table.

I've been a gun collector, target shooter, and firearms enthusiast for years. I am also a tinkerer and like to work on my own guns. I've always had the philosophy that professional gunsmiths weren't born with their knowledge and skills. Therefore, if they can learn, so can I, and so can you.

The articles on this web site document the work I performed to my guns and are for entertainment purposes only. Under no circumstances should they be construed as instructional in nature. I do not work on other people's guns so please don't ask.

If you would like to purchase a CD with all of the Kitchen Table Gunsmith articles in .pdf format with the full size photos, simply click the Buy Now button below. The price is only $25.00 which includes shipping. Purchases are through PayPal. Purchasing a CD will give you secure access to download all future articles.

If you would like to submit an article about work you've done to your firearms please contact me at the below email address. Please do not send any information until I ask for it. Also, when writing your article be sure to include plenty of photos. I'll contact you with instructions for sending the article and photos. Once posted you can tell your friends that you are now a published author!